What is Time For Giving?
The Time for Giving campaign is the annual campaign of Catholic Charities Dallas that funds the mission, programs and future of the organization.
Your gift can help those in need, today. We appreciate your support.

, We Are Serving North Texas Communities Today and Tomorrow
How Time for Giving supports the broader community:
Catholic Charities Dallas serves over 50,000 people a year
Catholic Charities will provide 5.5 million meals in 2020
Catholic Charities serves all people in need, not just Catholics.
Catholic Charities changes and sustains lives, provides critical social services and

witnesses to Christ's call to serve our brothers and sisters in need.

Catholic Charities answers critical community needs through our housing, hunger, and education services in addition to adoption, immigrant legal services, English language skills, financial assistance and many more.
Can't give with a credit card? See our other ways to give.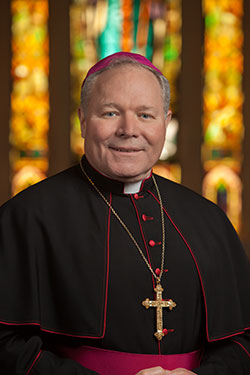 Most Reverend Edward J. Burns


Each year, we celebrate the hope and joy that Catholic Charities Dallas, (CCD) brings to people of all faiths, ages, and backgrounds. Here in the Diocese of Dallas, Catholic Charities answers the call to be Christ's hands, feet, and smile to people living on the margins.
This May, I ask that you, too, answer the call to give generously in support of Catholic Charities' Time for Giving. Supporting Catholic Charities in its mission to serve the least fortunate of our Diocese is our collective mission as faithful Catholics.
Story of Hope - 4/30/2020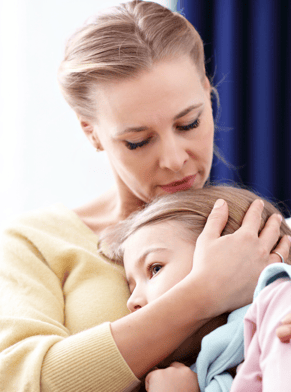 "I moved to Dallas with my two small children to escape an abusive situation and for a fresh start for us. Before I came, I landed a job with Dallas county tax Office and moved here two days before I was supposed to start. Then, the day I was supposed to start my 6-week training downtown, I was informed they were shutting down government offices do to Covid-19 so all recruitment and hiring was stalled. I came to Dallas with just enough money for us to get a place and have a little money left over to survive until I got my first paycheck. I was terrified of what was going to happen to us until I decided to reach out to Catholic Charities. Literally the same day, I got a call from Catholic Charities and when they told me they were going to pay for two weeks in a hotel room for me and my kids so I didn't have to take the money I had saved and spend it, I was beyond relieved and grateful for their help because I would have really been in trouble had they not have stepped in.
They also gave me a referral to their food pantry. Now, me and my children are in our new home and Catholic Charities even gave me a referral to bedstart.org so me and my kids could get all the furniture we needed to make our house a home. Even more, they gave me gift cards so that I can purchase supplies, pots, pans, and other things. I couldn't be more grateful for what Catholic Charities has done for me and my family and it's because of their compassion and generosity that one day I will pay it forward and help someone who is in a position that I once was.
Thank you so much for everything, I will be forever appreciative of your support during one of the toughest times on our planet."
The Need is Growing
Catholic Charities mission is to respond to Christ's call to shelter the homeless, feed the hungry, clothe the naked, welcome the stranger…